Introduction
For Orne beginners.
Why don't you have an experience of making a corsage,which will be a happy memory of your visit to Japan?
I gave trial lessons to some visitors from overseas,using simple English words.
Seeing foreigners having fun, I felt that I want more people to experience making Orne.
This is why I am holding trial classes for foreigners.

I would like foreigners who are Orne DIY beginners
(①Those who are living in Japan.
②Those who are traveling in Japan.)
to enjoy DIY in Japan and make an exciting memory.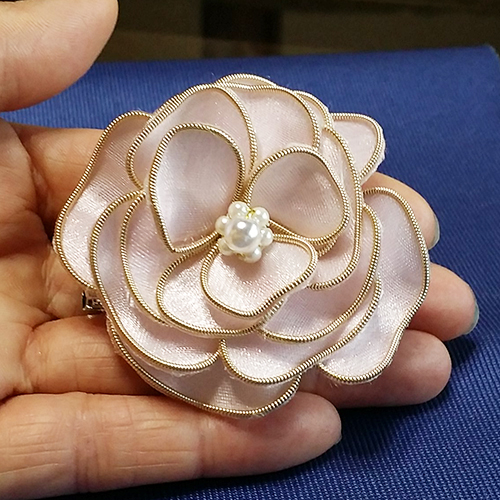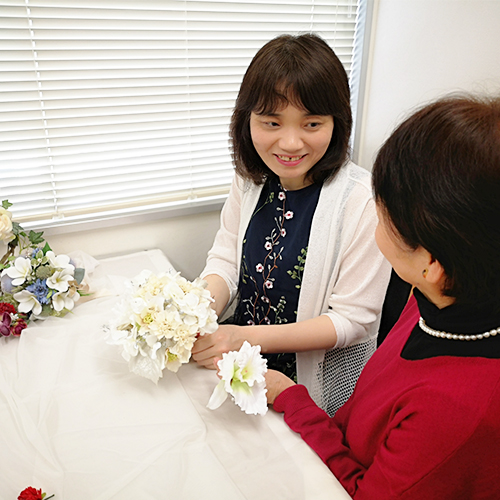 The lesson fee is 6,000 yen(tax included)
Material cost included,one drink with a cookie is served.
I will prepare all the tools needed.
The size of the corsage is about 6.5cm(in both width & length)
A safety pin and a clip are attached on the back of the corsage.
It will take 2 hours and a half to 3 hours to make it.
Except when TripAdvisor Experiences mediates,
You can pay the lesson fee with credit and debit cards ,and send money from your bank account.
You can use these credit cards.
(JCB,Diners Club,Discover,VISA,Mastercard,American Express)
You can use PayPal for payment of a lesson fee,too.
My classroom is a member of Square.
Except when TripAdvisor Experiences mediates,
First of all, please contact my classroom.

You can only take pictures of your work made in the trial lesson.
(Please do not take pictures of both inside and outside of Fukushima Building which the classroom is located in.)

comments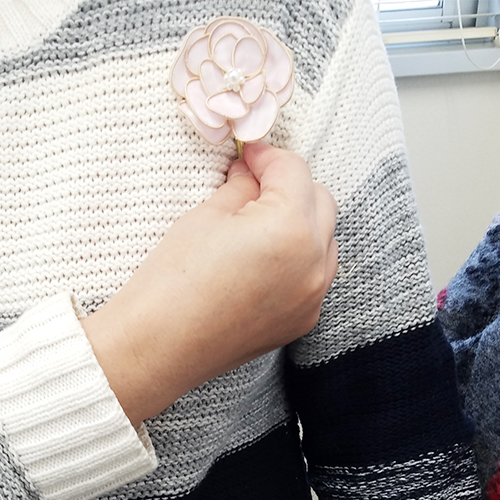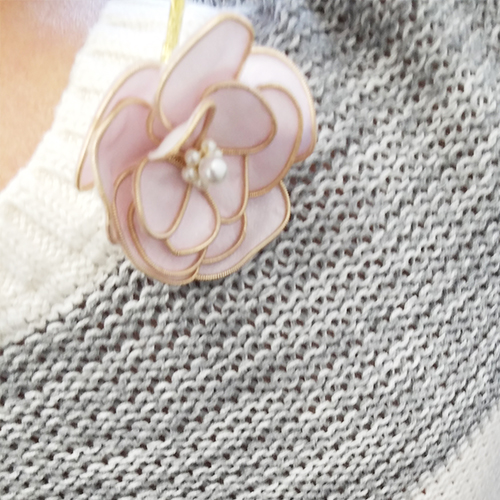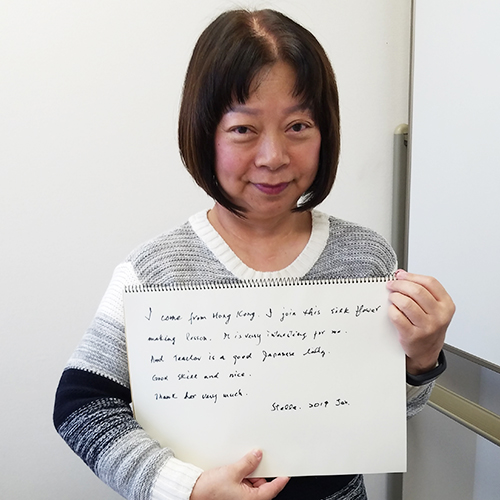 Ms.Stella who experienced it commented.

I come from Hong Kong.  I join this silk flower making lesson.
It is very interesting for me.
And teacher is a good Japanese lady.
Good skill and nice.
Thank her very much.
Stella.2019 


Pictures taken by me while Ms.Stella was making a corsage and after finishing making a corsage.
Ms.Stella was very friendly and brightened up the atmosphere.

She enjoyed the experience in Japan, and was excited!
I was glad to see her making a fun memory☆彡

She kindly allowed me to take 3 pictures and post them on the website.
Thank you very much!
Besides, I introduce the work.  Please click here.

Access
The classroom is located in Fukushima Building.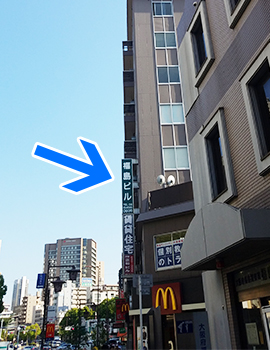 Hotel Hanshin
which is right in front of the Fukushima Building.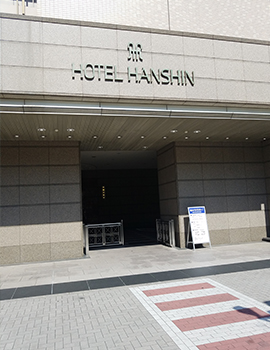 "Marche Dining NeN" is a great restaurant in Hotel Hanshin!
I have been there several times.
You can choose whatever you want to eat from the buffet, and enjoy your meal in a chair with a backrest.
Sweets look very delicious as well♪
(This is not a picture of the buffet style section.)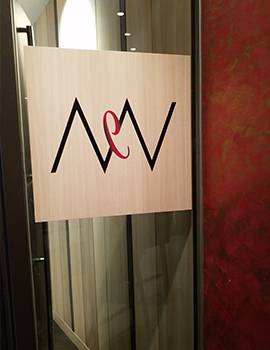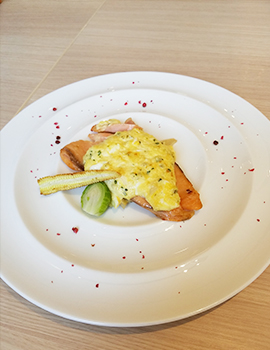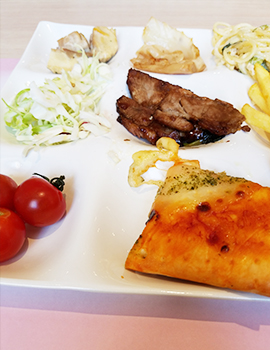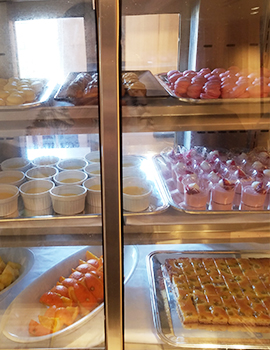 The photo of the restaurant!